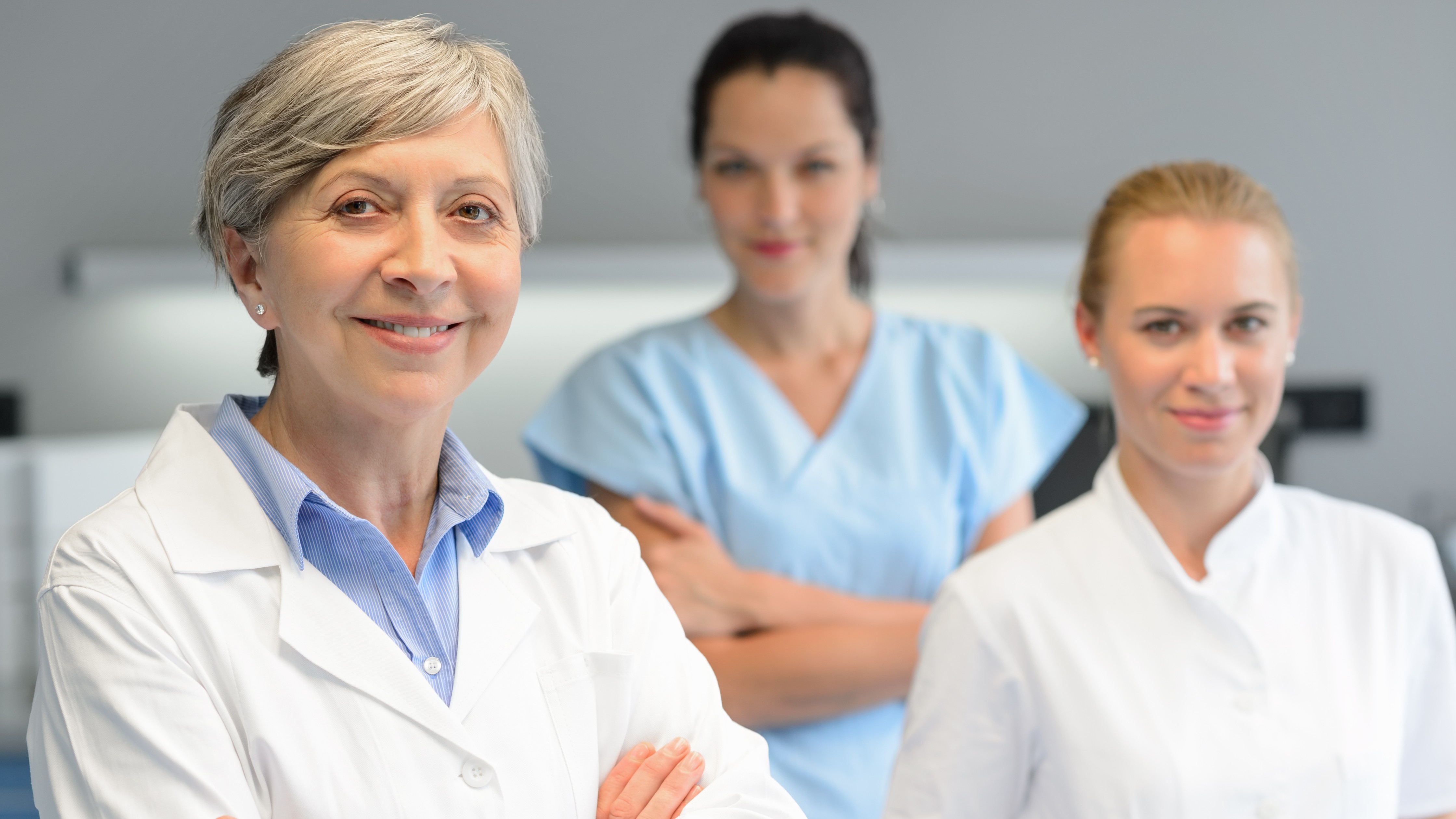 To​ ​me,​ ​T.E.A.M.​ ​means​ ​"together​ ​employees​ ​achieve​ ​mastership."
It's​ ​a​ ​convenient​ ​acronym.​ ​But​ ​it's​ ​more​ ​than​ ​that.​ ​In​ ​order​ ​for​ ​it​ ​to​ ​work​ ​leadership​ ​has​ ​to
make​ ​sure​ ​its​ ​team​ ​has​ ​the​ ​tools​ ​to​ ​succeed.​ ​Training,​ ​education,​ ​attitude​ ​and​ ​money​ ​are
the​ ​building​ ​blocks.​ ​Take​ ​away​ ​any​ ​of​ ​those​ ​elements​ ​and​ ​your​ ​team​ ​is​ ​just​ ​a​ ​gathering​ ​of
paid​ ​employees.
Experience​ ​has​ ​taught​ ​me​ ​that​ ​people,​ ​who​ ​both​ ​want​ ​and​ ​need​ ​employment,​ ​are​ ​the​ ​ideal candidates​ ​for​ ​building​ ​a​ ​great​ ​team​.​ ​I've​ ​seen​ ​how​ ​people​ ​who​ ​hate​ ​their​ ​jobs​ ​and​ ​those who​ ​don't​ ​need​ ​their​ ​jobs​ ​are​ ​never​ ​really​ ​fully​ ​committed​ ​to​ ​them.
Do you want to get your dental career started on the right path? Are you looking to put in place the practices and procedures to make your existing dental business more profitable?
Send Dr. Coughlin a quick email today!
Commitment,​ ​loyalty,​ ​trust​ ​and​ ​a​ ​desire​ ​to​ ​work​ ​are​ ​the​ ​ingredients​ ​for​ ​fantastic​ ​employees
who​ ​become​ ​integral​ ​parts​ ​of​ ​amazing​ ​teams.​ ​And​ ​at​ ​the​ ​risk​ ​of​ ​sounding​ ​somewhat​ ​agist​ ​-
and​ ​having​ ​been​ ​a​ ​former​ ​member​ ​of​ ​this​ ​cohort​ ​-​ ​​ ​I've​ ​found​ ​people​ ​in​ ​their​ ​20s​ ​go​ ​through
so​ ​many​ ​of​ ​their​ ​own​ ​changes​ ​that​ ​the​ ​odds​ ​of​ ​them​ ​still​ ​being​ ​with​ ​your​ ​team​ ​into​ ​their​ ​30s
is​ ​not​ ​great.​ ​That​ ​doesn't​ ​mean​ ​you​ ​shouldn't​ ​give​ ​young​ ​people​ ​opportunities.​ ​But​ ​do​ ​so
knowing​ ​that​ ​your​ ​job​ ​is​ ​probably​ ​seen​ ​as​ ​a​ ​stepping​ ​stone​ ​to​ ​something​ ​bigger​ ​and​ ​better.
The​ ​average​ ​dental​ ​office​ ​will​ ​have​ ​fewer​ ​than​ ​ten​ ​employees.​ ​That​ ​works​ ​in​ ​the​ ​owner's
favour.​ ​Managing​ ​and​ ​coaching​ ​a​ ​small​ ​staff​ ​provides​ ​excellent​ ​opportunities​ ​for
mentorship​ ​and​ ​skills​ ​development​ ​while​ ​also​ ​delivering​ ​exceptional​ ​service​ ​to​ ​the​ ​patients.
But​ ​that​ ​tidy​ ​size​ ​comes​ ​at​ ​a​ ​price.​ ​Fewer​ ​staff​ ​means​ ​difficulties​ ​in​ ​times​ ​of​ ​family
commitments,​ ​illness​ ​and​ ​such.​ ​However​ ​when​ ​you​ ​have​ ​a​ ​real​ ​TEAM​ ​they​ ​pull​ ​together
and​ ​help​ ​each​ ​other​ ​out​ ​-​ ​so​ ​that​ ​your​ ​patient​ ​experience​ ​doesn't​ ​have​ ​to​ ​suffer.
Another​ ​quality​ ​I​ ​look​ ​for​ ​when​ ​building​ ​a​ ​team,​ ​is​ ​a​ ​person's​ ​marketing,​ ​sales​ ​and
business​ ​experience.​ ​Knowing​ ​the​ ​field​ ​of​ ​dentistry​ ​is​ ​a​ ​nice​ ​but​ ​not​ ​necessarily​ ​essential
skill​ ​for​ ​an​ ​employee​ ​to​ ​have.​ ​​ ​If​ ​forced​ ​to​ ​choose​ ​between​ ​someone​ ​who​ ​is​ ​knowledgeable
and​ ​one​ ​who​ ​has​ ​great​ ​sales​ ​and​ ​management​ ​skills,​ ​I​ ​will​ ​always​ ​pick​ ​the​ ​latter.​ ​Clinical
skills​ ​can​ ​be​ ​taught;​ ​teaching​ ​management​ ​and​ ​sales​ ​are​ ​much​ ​more​ ​difficult.
That​ ​doesn't​ ​mean​ ​your​ ​team​ ​should​ ​be​ ​devoid​ ​of​ ​dental​ ​experience.​ ​You​ ​will​ ​always​ ​need
to​ ​have​ ​individuals​ ​with​ ​a​ ​background​ ​and​ ​knowledge​ ​of​ ​the​ ​dental​ ​business​ ​and​ ​dental
hygiene.​ ​I​ ​would​ ​be​ ​lying​ ​if​ ​I​ ​said​ ​it​ ​is​ ​easy​ ​to​ ​find​ ​such​ ​individuals;​ ​in​ ​fact,​ ​it​ ​is​ ​extremely
difficult.​ ​In​ ​some​ ​cases,​ ​it​ ​may​ ​appear​ ​impossible,​ ​but​ ​it​ ​can​ ​be​ ​done.
There​ ​is​ ​an​ ​old​ ​adage​ ​in​ ​business​ ​that​ ​for​ ​every​ ​$10,000​ ​you​ ​pay​ ​a​ ​person,​ ​​ ​you​ ​should
spend​ ​a​ ​month​ ​to​ ​find​ ​the​ ​RIGHT​ ​person.​ ​What​ ​that​ ​means​ ​is​ ​that​ ​if​ ​you're​ ​going​ ​to​ ​pay
someone​ ​$50,000​ ​a​ ​year,​ ​you​ ​should​ ​be​ ​willing​ ​to​ ​spend​ ​five​ ​months​ ​on​ ​the​ ​hiring​ ​process.
I​ ​can't​ ​emphasize​ ​that​ ​enough.​ ​It​ ​is​ ​a​ ​critical​ ​step​ ​in​ ​accomplishing​ ​your​ ​goal​ ​of​ ​developing
the​ ​ideal​ ​dental​ ​business.​ ​Not​ ​selecting​ ​the​ ​right​ ​individuals​ ​when​ ​putting​ ​together​ ​your
team​ ​will​ ​result​ ​in​ ​an​ ​enormous​ ​cost​ ​to​ ​you​ ​and​ ​your​ ​organization​ ​over​ ​the​ ​long​ ​run.
If​ ​this​ ​sounds​ ​like​ ​a​ ​lot​ ​of​ ​work​ ​-​ ​it​ ​is.​ ​But​ ​it's​ ​the​ ​kind​ ​of​ ​work​ ​that​ ​if​ ​done​ ​right,​ ​will​ ​be​ ​pay dividends​ ​every​ ​day​ ​you​ ​open​ ​your​ ​doors.
https://ascentdentalsolutions.com/wp-content/uploads/2017/01/What-are-the-factors-of-successful-leadership.jpg
2519
4479
Kevin Coughlin
https://ascentdentalsolutions.com/wp-content/uploads/2016/08/Ascent-Dental-Solutions.png
Kevin Coughlin
2017-01-16 07:53:07
2017-02-25 21:52:42
Guidelines​ ​for​ ​building​ ​an​ ​effective​ ​team