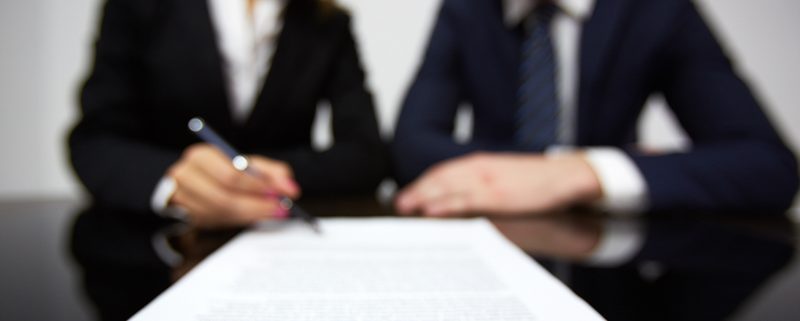 Most often, dentists going into private practice work alone. Buying an existing dental practice is a fairly straightforward process with a short transition period. Sometimes, though, the opportunity arises to join an existing dental practice with one or more dentists. This is more complex, as you will all be working and sharing equity together.
In many cases, a dentist buying into a dental practice will go through a slow testing process, where the new dentist and the existing dentists work alongside each other for a period of time before the buy in is completed. This is known as an associateship. The associateship to ownership process is typically divided into three phases.
Honeymoon Phase
The honeymoon phase allows everyone to get acquainted and see how they work together. The new dentist will sign an associate employment agreement that details the new dentist's responsibilities and compensation. This is the time to explore each other's philosophies, treatment methodologies, and business practices to determine if the partnership is the right fit.
Do you want to get your dental career started on the right path? Are you looking to put in place the practices and procedures to make your existing dental business more profitable?
Send Dr. Coughlin a quick email today!
This is also when all parties should discuss the parameters of a future buy in, as well as exit strategies. The goal here is to find a way for the new dentist to come into a full equity share without disrupting the business, and for either side to exit with minimal impacts to anyone.
Commitment Phase
A few months into the new arrangement, if things are working well, it is time to move into the commitment phase. As this point, a Letter of Intent is signed that details the terms of the buy in. This should also include a provision for the associate to move immediately to buy in should the senior dentist become disabled or pass away, ensuring that everyone's interests are protected.
Other necessary paperwork includes an employment agreement revision and a practice management agreement. The goal for this phase is to spell everything out on paper so that the buy in is seamless and future hiccups are anticipated and provided for.
The commitment phase normally lasts 6 to 18 months, depending on the complexity of the existing practice and how long it takes to file all legal paperwork. If any current dentists are leaving the practice, arrangements must be made to transfer patient records and referral sources, which could extend the timeline.
Buy in Phase
The buy in phase is when the associate officially becomes a full partner. If the honeymoon phase and commitment phase were handled properly, the buy in phase should be smooth. The goal here is to allow the new partner to focus on becoming part of the team, and the team to focus on including the new partner, rather than drowning in forgotten or neglected paperwork.
Adding a new partner to an existing dental practice is a challenge for both the practice and the new dentist. However, slowing down and taking the process step by step can set up both sides for success. Clear communication, honesty, and a bit of patience will help to ensure that the transition is everything you hoped it would be.
Ascent Dental Solutions is a full-service agency dedicated to helping dentists build their practices and map out their careers. It is the brainchild of Dr. Kevin Coughlin, who earned his doctorate at Tufts University School of Dental Medicine and currently serves as a faculty member there. While Dr. Coughlin continues to practice dentistry as the principal owner of the 14-location Baystate Dental PC, he has a strong passion for helping fellow dentists maximize their success. If you are interested in learning how to take your dental practice to the next level, please contact Ascent Dental Solutions today at 413-224-2659 to learn how Dr. Coughlin can help.
https://ascentdentalsolutions.com/wp-content/uploads/2017/11/Should-I-buy-into-a-dental-practice.jpg
533
800
Kevin Coughlin
https://ascentdentalsolutions.com/wp-content/uploads/2016/08/Ascent-Dental-Solutions.png
Kevin Coughlin
2017-11-27 17:04:28
2019-02-20 11:04:34
Buying into a Dental Practice: What to Expect