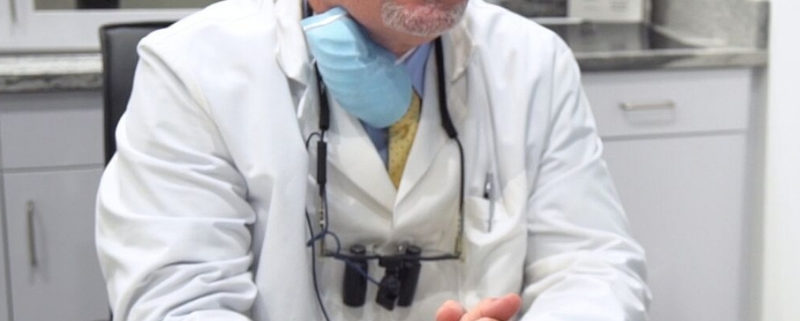 The decision to open your own dental practice versus working as an associate at a larger managed organization is one that only you can make. However, if you've never thought about owning your own dental practice, there are benefits to it that you just can't get as a dental associate. 
Take the time to weigh the pros and cons of each option to make the best decision for you and your desired lifestyle. 
Interested in opening your own dental practice? Here are some benefits of taking that entrepreneurial step. 
Do you want to get your dental career started on the right path? Are you looking to put in place the practices and procedures to make your existing dental business more profitable?
Send Dr. Coughlin a quick email today!
FREEDOM TO OPERATE AS YOU WOULD LIKE
Unlike managed organizations, if you own a dental practice, you're free to run operations as you see fit. Practically speaking, this means that you call the shots of what goes on in the office; there are no middlemen making decisions for you. Even decisions like benefits for your team or customer service guidelines are in your hands. If you like the idea of truly being your own boss and enjoy detailed work, owning your own dental practice is a good option to consider.
MAINTAIN YOUR IDEAL ENVIRONMENT AND TEAM
A key benefit of owning a dental practice is the degree of control you have over the environment and team choices in the office. Instead of being forced to work with what you have, you can decorate the practice to your preferences. You can also hire employees that you have a personal connection with who may not otherwise be chosen in a larger organization. Because a dental office's environment can play a big part in overall patient satisfaction, keep this in mind in the process of deciding what career path to take. If you value the ability to express your own individuality in the workplace, owning a practice could be a great fit.
SCHEDULE/FLEXIBILITY
Time: none of us seem to have enough of it, and busy dentists are no different, regardless of where they work. However, if you're a practice owner, you ultimately get to decide the hours and schedule you want to work. Of course, dental practices are businesses. Things don't always work out the way they should on paper – something inevitably always comes up at the end of the day. But the fact of the matter is that you still have the ability to choose and regulate the hours of your practice versus being forced to adhere to a set schedule each week. This kind of flexibility is appealing to many dentists.
WEAR MANY HATS
As an owner of a dental practice, you're able to do far more than just interact with patients. You're the decision-maker for the marketing, accounting, stability, and growth of your business – which means you wear a lot of hats. If you're excited by the challenge of operating several different projects at once and get bored with performing repetitious tasks easily, owning a dental practice is right up your alley. At any given time, there's always a different project to work on. Overall, your role as a business owner can be very administratively focused, especially when compared to an associate dentist in a managed dental organization.
FINANCIAL BENEFITS
Finally, owning your own business gives you significant financial benefits. Instead of working as an associate for someone else, you're able to build wealth for yourself. There are also tax benefits to running a dental practice. Take advantage of the savings from writing off business-related expenses to maximize your financial gain.
WANT TO OPEN YOUR OWN DENTAL PRACTICE?
If you've decided to open your own dental practice, that's great! Contact us today and let us help you grow and develop your business into a reputable and successful dental practice in your community. 
https://ascentdentalsolutions.com/wp-content/uploads/2019/10/Ascent_Dental_Care-5.jpg
800
800
Kevin Coughlin
https://ascentdentalsolutions.com/wp-content/uploads/2016/08/Ascent-Dental-Solutions.png
Kevin Coughlin
2019-10-30 04:40:45
2019-10-30 04:40:45
Benefits to Owning a Dental Practice